2 results - showing 1 - 2
Welcome to Palo Duro Canyon State Park Cabin Rentals, Tent sites & RV sites with water & electricity. Hiking and mountain bike trails. On-site horse rentals. Picnic tables &...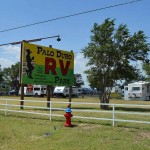 Welcome to Palo Duro RV Park We're just proud as Peacocks ya'll might be stopping by,let us tell you what to expect! Our RV Park is here to serve...
2 results - showing 1 - 2