RV Parks and Local Businesses Search Widget


RVPoints recognizes that many websites in the camping industry could benefit from a campground database on their own website to assist their customers looking for RV Travel destinations.

With that in mind RVpoints has developed a branded widget that can be seamlessly embedded into any website.

Your website visitors can search over 45,000 campgrounds and local businesses throughout North America by simply entering a location of interest into the search engine widget.
For customers searching for more in depth information the widget is branded for clients so that when customers click over to the RVpoints website they will see a branded return button on our listings for customers to return back to the originating clients website.

For instructions on how to embed this widget please contact us at info@rvpoints.com 

Toggle between Map View and List View (Either view can be set as default):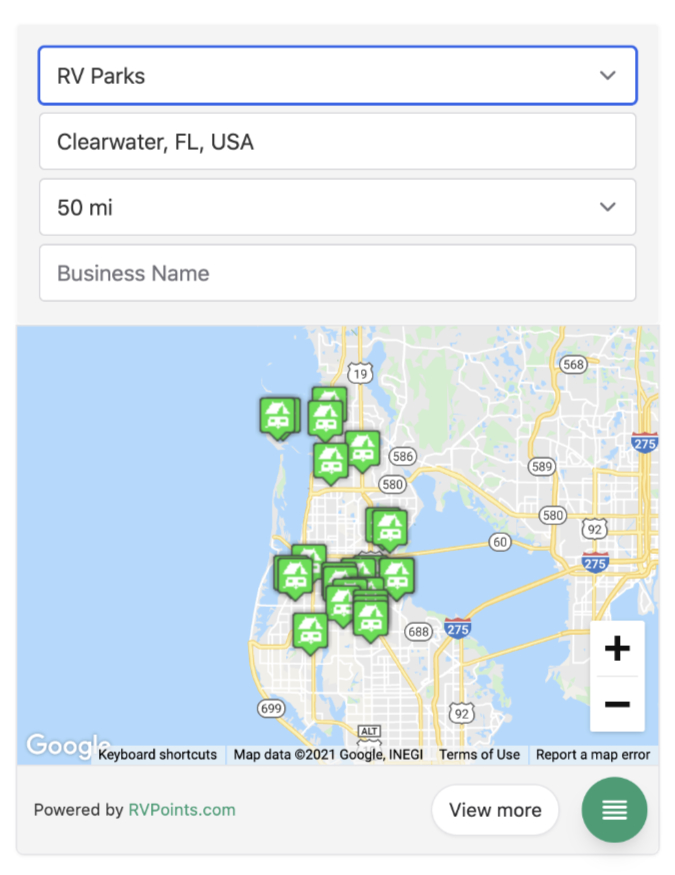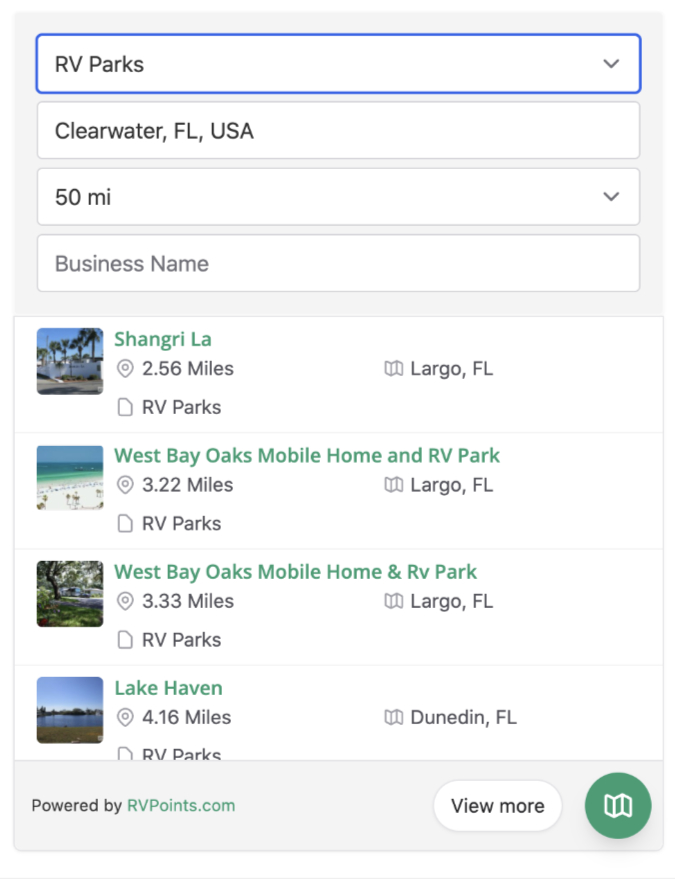 Try out the search widget below:

Search RV Parks and Local Businesses