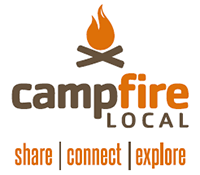 RVing is a lifestyle like no other, with an abundance of natural beauty coast to coast, this wide open freedom RV'ers love to enjoy is truly unlike any other form of travel.  Unfortunately, as we've all come to know, being on the road exploring new places has its challenges.  One of the biggest challenges in exploring new places especially in rural markets is finding resources that are reliable and offer the conveniences that typical urban markets have in abundance.
To overcome this problem nationally we developed a database that combines thousands of RV Parks, campgrounds and local businesses connected through their proximity to one another.  Simply pull up any RVpoints listing and you can easily find information on parks where to stay and local businesses serving RV'ers in those local markets.
Our next step was to provide an interactive community based social network for people to meet and share their experiences with right where they are, such as things to do and places to go.  To accomplish this we developed what is called Campfire Local,  a social network platform found on every park listing page. 
To complete our community objectives we have added the RVpoints Marketplace as part of Campfire Local.  Registered users are invited to post large items like Park Homes and RV's or small items such as Arts and Crafts at no cost, provided they follow park owner rules.  Sellers simply post their items for sale and choose the park where they are in the drop down menu.  Initially we've tried to provide a good cross section of categories that will serve the community best and as we grow new items will be added.