2 results - showing 1 - 2
Welcome to the Villager RV Park Welcome to our park, your home away from home. You can meet new friends and form lasting friendships, here at our park. Stay with...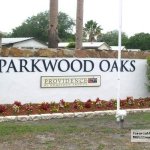 Welcome to Parkwood Communities Enjoy country life at its best in one of four beautiful 55+ development in central Florida. Friendly and peaceful, the Parkwood Communities provide...
2 results - showing 1 - 2