2 results - showing 1 - 2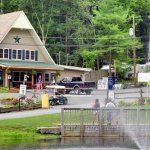 Location
Address
451 E Maple Grove Road
Sun Valley RV Resort The facilities at Sun Valley RV Resort are designed to make your stay as comfortable, convenient and fun as possible. Located in the heart of...
Location
Address
451 E Maple Grove Rd
Welcome to Sun Valley Campground LLC Sun Valley Campground is known as a country club like spacious family oriented destination located just off Route 625 with 261 spacesspread out across...
2 results - showing 1 - 2